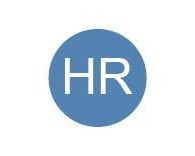 Undoubtedly 2020 and 2021 have been the worst time for small business since the Great Depression.

Snap lockdowns, weeks of shutdown, staff working from home, supply chain disruption, no customers-what a nightmare scenario. If both you and your business have survived, you are doing better than a lot of your contemporaries. Probably, the last thing on your mind at the moment is Work Health & Safety. The priority has to be re-opening, getting your clientele back, re-starting and hoping like hell that your business can pick up. Here are the top five reasons that Work Health and Safety should be on your to do list. See what you think.

1. Safety Issues with start-up.
The last thing that you want to happen, after such extended lockdowns, is to injure or kill a worker during startup. Consult with managers or supervisors and their teams. Have them conduct a startup risk assessment and develop a Safe Work Method Statement (SWMS). The great news is, that by having your team develop a SWMS, it means that they have to methodically consider the sequencing, resourcing and process around each step of the start up. This can assist you to predict and deal with issues before they happen. That will save you money.
In these difficult times, is customer violence an issue? You have a duty to ensure that this does not occur. You may also want to check the mental health and wellbeing of your staff. For some of your staff, especially those who have been working from home, returning to the workplace may fill them with fear and foreboding. There's the uncertainty of renewal of social contact, there's the stress of dealing with customers, who may be angry and frustrated, and there may be fear of catching COVID19. These are anxious times and the enlightened employer will recognise that possibility and act proactively. Remember, your duty of care is for psychological health and safety as well as physical health and safety. Want a quick and easy solution? Offer your staff our HR Learning Mental Health and Wellbeing in the workplace onLine training.
click here

You get efficiency gains by thinking through and planning restart. Small business owners may find it overwhelming to plan and analyse all the steps required for returning to full operation. They have so many concerns and logistics to figure out, at this time. Nevertheless, establishing goals, targets and performance indicators are useful in steering your business back into full operation. It's worth the time.
Develop a startup plan. Consider all the steps to get up and running. Will equipment need to be turned on? Do staff have the skills to do that? What equipment and resources will you need? When will you need the resources? How will you allocate staff, at what time for how long, what are the risks involved? Planning takes the angst out of running a small business in this economy and allows for proactive business practice.
2. Prevent the spread of infection, including COVID19
If your business has been sitting closed down for extended periods of time, then now is the time to proactively minimise the risk of infection for your staff and customers to a range of infectious agents, including COVID19. Regardless of whether you've been vaccinated or not, COVID19 is here to stay, until someone figures out how to neutralise it.
You also need to think about moulds, bacteria and infestations. Legionella is connected with water cooling systems. Local legislation requires building owners to inspect and clean the air-conditioning towers quarterly. You need to have that inspection certificate on hand. 2021 not only brought us COVID, it also gifted us with a mouse plague in western NSW. It's been a hell of a year.
If you don't have infection control in place, your customers will be unforgiving. Being the source of infection has greater repercussions than fines from the Regulator; it can ruin your reputation and consequently kill your business.
Don't know how to prevent the spread of infection. HR Learning has a very good, reasonably priced course on preventing the spread of infection that you can easily complete in an afternoon. It's worth a small investment to protect yourself and your staff.
Have a look
3. Measure the risk to place yourself strategically within your market
Everyone who runs a small business in Australia knows about setting goals and risk. We take a risk setting up our business, running our business and bringing people into our business. No risk-no reward is the rule. It's important to understand the risks that you are taking in your business. You can help yourself if you know how much risk you are willing to take (your risk appetite). How much risk you can bear (your risk capacity) and how much you can tolerate (risk tolerance). By understanding these basic principles, you can determine acceptable risk and begin to create policy and procedures around that. This principle applies not just to safety risk but to all areas of risk-spending, expansion and growth, opportunity and threat.There are some fundamental tools like PEST and SWOT that allow you to get an objective analysis of how your business is located in society and its health.
It's well worth considering the risks of your business before starting up again, so that you can protect yourself from the unexpected. Risk assessment, contingency planning, risk mitigation allow you to consider your strategic business options and the activities that you need to undertake to meet your goals.
4. Build in improvement and efficiencies
Hazards are not only an indicator that staff and customers are potentially at risk of injury or death. They are also a good indicator that work is not being done well, that money is being wasted and that there may be underlying staff and process issues that need attending.
Many small businesses make the mistake of thinking that hazards are a nuisance; that they are not connected in any way to their business method; this is a mistake. Identifying hazards is a great way to check on the health of your business methods.

Use the 5-why's to really analyse what's happening with your business.

5. Get staff on-side
The fifth top reason to maintain your work health and safety processes is the gains in staff morale and teamwork that come from a good process of consultation. It's the law to consult with staff about safety in every state in Australia. Consultation can be a brilliant way to involve staff in the work process, to create a positive work culture and to develop that can do attitude. People like to know that they are safe and that they are valued. Consultation is a major opportunity to let staff know that they are valued. Involve staff in identifying hazards and in the decision making around safety in your organisation. Show them that as a business owner, you care about and value them. They will repay you with loyalty, hard diligent work and facilitation of your business plans.
HR Learning
Our role at HR Learning is to provide you with cost effective, quality, online staff training. We offer a range of courses, affiliate courses, group enrolments and discounts for business; articles and consulting services for your small business.
Online training is a fraction of the cost of regular training. It has high staff engagement. It provides trackable metrics and can be completed by staff at a time that suits them rather than at a time that suits the trainer.
If you don't see the training that you need, talk to us about developing a training product specifically for your business.
info@hrlearning.com.au
Created with